The best dishes start with quality ingredients, that's why Campbell's® ready to use broths are made with all natural flavours and no artificial colours. Get this amazing special coupon offer from Campbell's Canada on the purchase of Campbell's broths and get a coupon for 1 FREE Broth when you purchase ANY 3 Campbell's Broths. Get your Campbell's Broth Coupons Now. Available ONLY from webSaver.ca when you PRINT the coupon here.
Get your Campbell's Broth Coupons Now, Buy 3 and get 1 FREE!
Campbell's® broths provide a flavourful foundation, perfect as a delicious base for your favourite homemade soups, to elevating flavour in your weeknight dinners and side dishes. You'll love the rich, robust flavour you get every time, whether you use our chicken, beef, vegetable broths or our other varieties such as Pho and Mushroom Broth!
Check out some of the amazing Campbell's Broths you can use in your next recipes when you buy 3 and get 1 FREE! Take advantage of this amazing offer from webSaver.ca, helping Canadians save on groceries.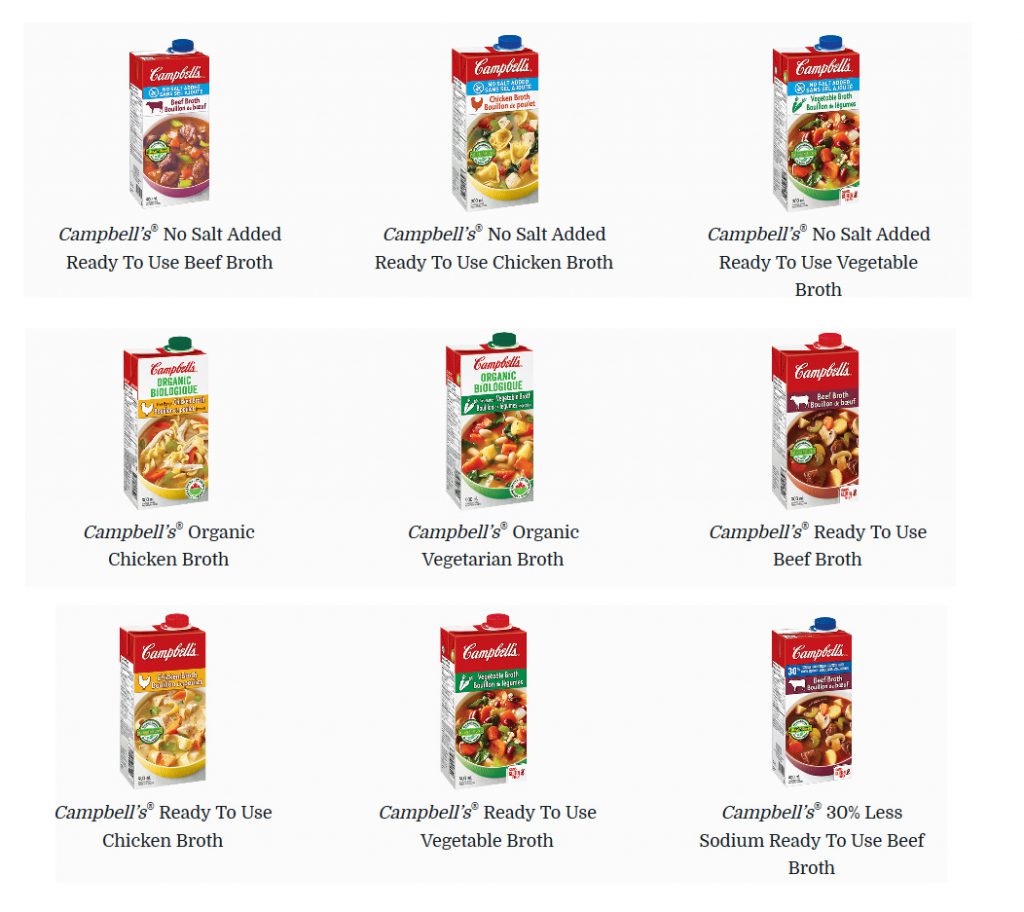 Campbell has been a welcome guest in Canadian kitchens since 1930 and today they're as committed as ever to providing Canadian families with the simple and affordable food and meal solutions they are looking for. Get Campbell's Broth Coupons Now.
webSaver.ca is Canada's largest and most trusted online coupons website for a reason. We give the people what they want. And what the people want is to SAVE MONEY!
If you haven't already Join webSaver.ca today and get coupons to save money on your groceries. Many webSavers save upwards of $600.00 per year or more with webSaver.ca coupons, deals, discounts and special offers.
Join webSaver.ca Now! Get your Campbell's Broth Coupons Now, Buy 3 and get 1 FREE!