webSaver.ca brings you the best coupons that save you the most money on your favourite brands. And now just in time for the Holidays we bring you a great coupon from our friends at Ocean Spray to save you a $1.00 on their delicious cocktail products. Try it out with some of the amazing Ocean Spray drink recipes below and enjoy. Cheers!
Get your Ocean Spray Coupons Now and save.


HOT PINK MARGARITA
Prep Time: 5 minutes Yield: 1 serving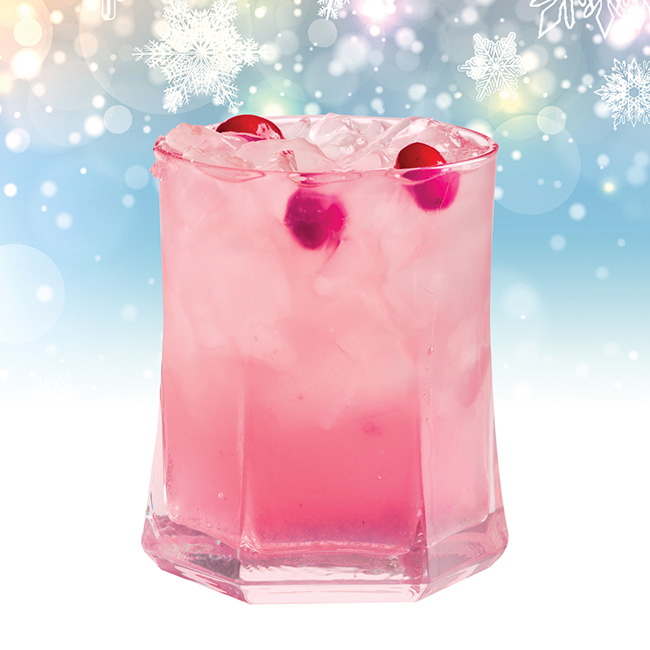 INGREDIENTS:
1 oz (30 mL) tequila
1 oz (30 mL) lime juice
1 oz (30 mL) triple sec
2 oz (60 mL) Ocean Spray® Pink Cranberry Cocktail
1 pinch salt, for rim
3 Ocean Spray® Fresh or Frozen Cranberries, garnish (optional)
DIRECTIONS:
Rim a rocks glass with salt and fill with ice. Add all liquid ingredients to a shaker, shake hard and strain into rocks glass. Garnish with three fresh or frozen cranberries (optional).

Get Ocean Spray Coupons Now


PINK CRUSH
Prep Time: 5 minutes Yield: 1 serving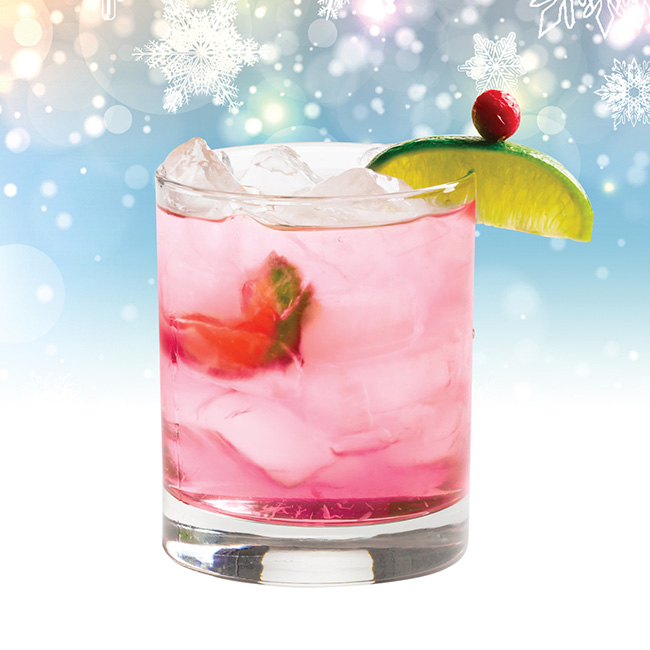 INGREDIENTS :
1.5 oz (45 mL) vodka
3 oz (90 mL) Ocean Spray® Pink Cranberry Cocktail
3 lime wedges (2 to squeeze and drop in, 1 reserved for garnish)
1 tbsp (15 mL) fresh or frozen raspberries
DIRECTIONS :
In a cocktail shaker filled with ice, add vodka, juice, raspberries and lime wedges, after squeezing. Shake hard and pour into a rocks glass. Add more ice and garnish with a lime wedge.
Get Ocean Spray Coupons Now


PINK MULE
Prep Time: 5 minutes Servings: 1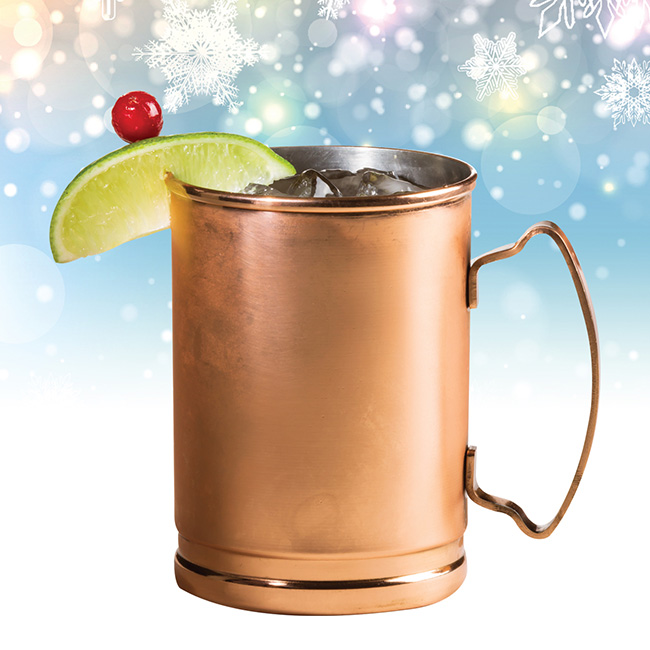 INGREDIENTS
1.5 ozs (45 mL) vodka
2 ozs (60 mL) Ocean Spray Pink Cranberry Cocktail
2 ozs (60 mL) ginger beer
2 lime wedges (1 to squeeze in, 1 for garnish)
3 fresh cranberries, on skewer or rosemary for garnish

DIRECTIONS:
Fill a rocks glass or copper mug with ice. Add vodka, the juice of 1/8 fresh lime (squeeze and drop in), juice and ginger beer.
Stir to mix.
Garnish with a lime wedge and cranberry skewer
Get Ocean Spray Coupons Now


Frozen Cranberry Raspberry Cheesecake
Servings: 12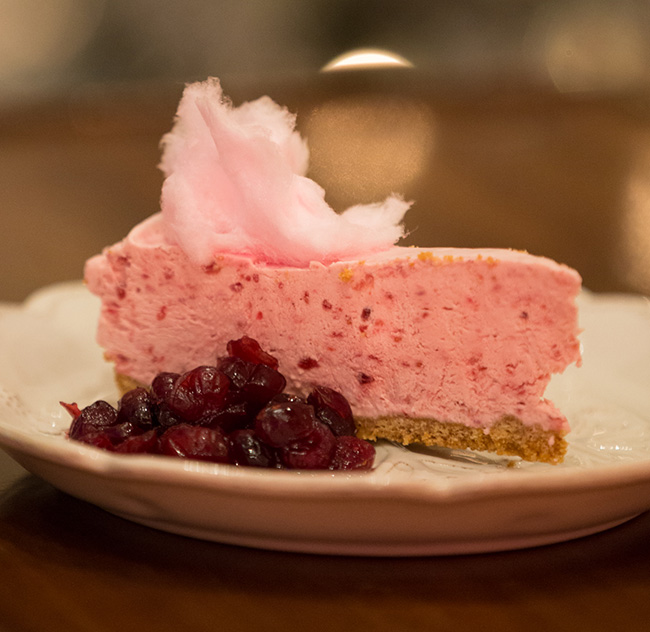 INGREDIENTS
Crust:
2 cups graham cracker crumbs
1/3 cup butter, melted
1/4 cup granulated sugar
1/2 teaspoon ground cloves
Filling:
2 (8-oz /500g) packages cream cheese, softened
¾ cup (175 mL) confectioner's sugar
10 ozs (280 g) frozen sweetened raspberries, thawed
½ cup (125 mL) Ocean Spray® Jellied Cranberry Sauce
½ cup (125 mL) Ocean Spray® Pink Cranberry Cocktail
1 tsp (5 mL) lemon juice
½ cup (125 mL) sour cream
1½ cups (375 mL) heavy whipping cream, whipped
DIRECTIONS
Pre-heat oven to 350°F (175°C). Mix all crust ingredients and press into a parchment lined springform pan until it comes up about 1" (25 mm) on the sides. Bake for approximately 8 minutes until just golden.
Allow to cool completely.
In the bowl of an electric mixer, beat cream cheese and confectioner's sugar until smooth. Beat in raspberries, cranberry sauce, juice drink, lemon juice and sour cream. Mix until blended. Fold in whipped cream. Pour onto crust.
Cover and freeze overnight. Thaw 15-20 minutes before slicing and serving. Makes 12 servings.
Get Ocean Spray Coupons Now


Rustic Cherry Berry Mini Pies
Yield: 14 -16 mini pies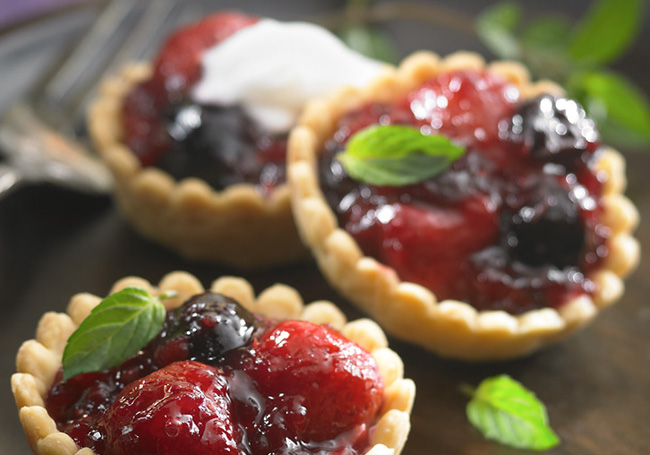 Ingredients:
1 package (400 g) refrigerated pie crusts (2 crusts)
FILLING
2 cups (500mL) frozen cherries
2 cups (500 mL) frozen mixed berries
1/2 cup (125 mL) Ocean Spray® Cran•Cherry® Cranberry Cherry Cocktail
1/4 (50 mL) cup cornstarch
1/4 (50 mL) cup sugar
2 teaspoons (10 mL) freshly grated lemon zest
Sweetened whipped cream
Directions:
Let crusts stand at room temperature for 15 minutes before unrolling. Unroll on lightly floured surface.
Roll crusts lightly with rolling pin to even out surfaces.
Using a 3 ¾-inch (9.5 cm) cookie cutter or glass, cut out about 8 circles from each pastry sheet. Discard remaining pie crust.
Carefully press pie crusts into the bottom and sides of 2 (12-cup) muffin tins; set aside.
Heat oven to 375°F (200°C)
While oven is heating, combine all sauce ingredients in a 2-litre saucepan. Mix well. Cook over medium heat, stirring frequently until mixture just comes to a boil and thickens slightly (8 to 9 minutes). Remove from heat; cool.
Fill each pie shell with about 2 tablespoons (30 mL) berry filling.
Bake until crust just begins to turn brown for (10 to 12 minutes). Remove from oven. Cool completely.
Serve each mini pie with a dollop of whipping cream.
Makes 14-16 mini pies.
Get Ocean Spray Coupons Now
So there you go! You got the Ocean Spray Coupons and you got the delicious recipes. Now it's up to you to make it happen. Try out these delicious recipes over the Holidays and be the star of the party. Cheers!