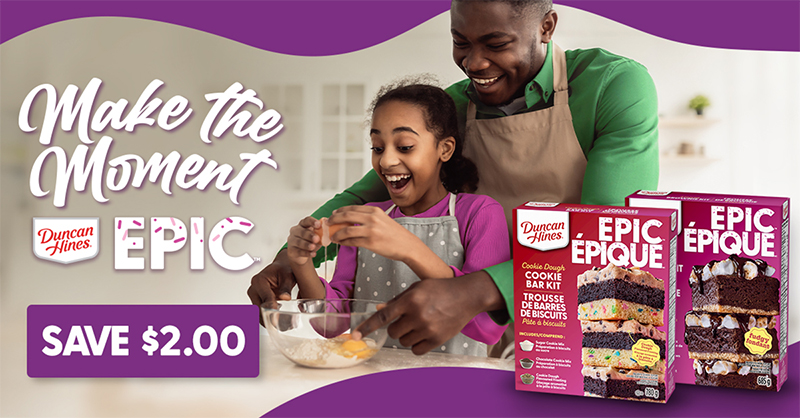 Duncan Hines® helps families create sweet moments every day. Duncan Hines® celebrates life, not just the big occasions, but the sweet little moments that connect us with family and friends or reconnect us with ourselves.
Duncan Hines® EPIC™ Baking Kits include everything you need to make fun, tasty and colourful desserts the family will love. Try the EPIC™ Birthday Cake Cookie Kit or the EPIC™ Cookie Dough Cookie Bar Kit today!.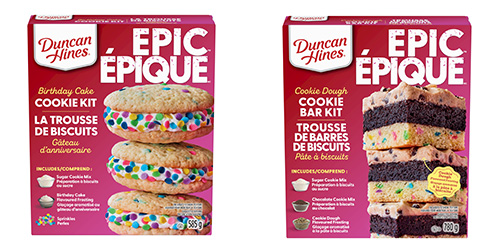 And for a limited time get this amazing Save $2.00 Coupon offer on any one Duncan Hines® Epic™ product while quantities last!

So go ahead! Create a sweet moment and bake up something epic with Duncan Hines® EPIC™ Baking Kits today. And don't forget to take advantage of this limited time coupon offer to save $2.00 when you do!.