Pringles The Original. Stacks on stacks on stacks.
Get your Pringles Save $1.00 Coupon Now.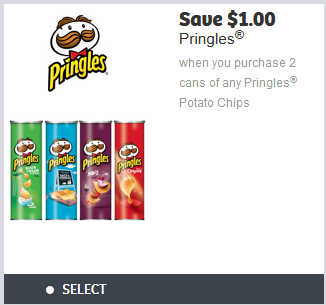 Pringles Save $1.00 Coupon
And if you haven't already make sure to Join webSaver.ca today and get coupons to save your family money on groceries. Many webSavers save more than $600.00 per year with webSaver.ca coupons, deals, discounts and special offers.
webSaver.ca is Canada's largest online coupons website because we help people save money. Get the latest and best coupons, contests, discounts, freebies, giveaways, money saving tips and more.