Introducing the new Cashback Offers Program from webSaver.ca. webSaver.ca is Canada's #1 online destination to save money on your grocery shopping with our money saving printable and digital coupons.
Now we're taking things to a whole new level with our new digital Cashback Offers program available now featuring the leading retailers in Canada including Walmart, Loblaws, Real Canadian Superstore, Rexall, Provigo, Shoppers Drug Mart and many more.
Getting Cashback on your grocery shopping is easy. Here's how it works: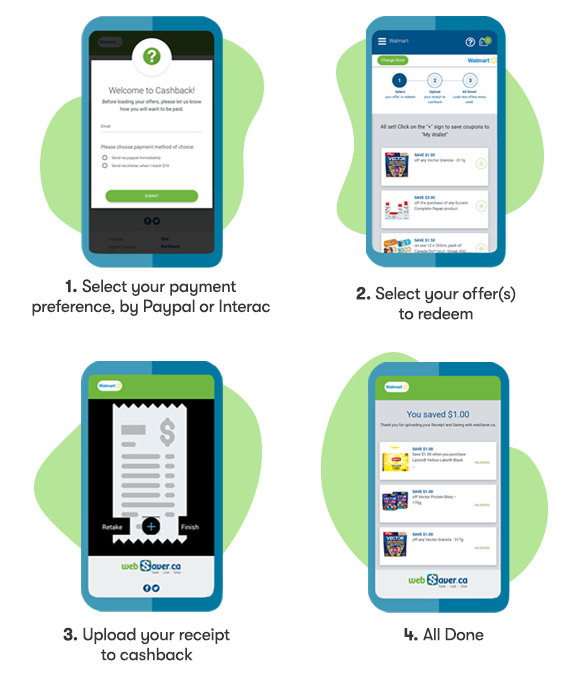 Check out our current cashback offers available now for a limited time. Check back often to see Offers from your favourite retailers. There are many hundreds of dollars in savings available at all times!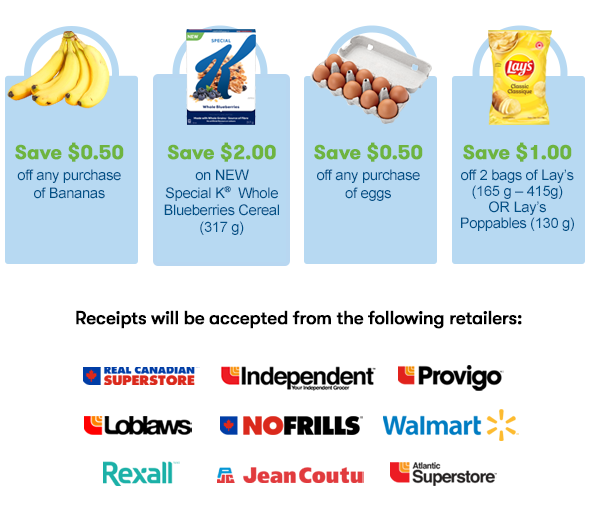 webSaver.ca is on a mission to save you money and with our new Cashback Offers Program we are sure to put a few hundred dollars per year back where they belong, in your pockets!
webSaver.ca – Save, Live, Give!