YES! The ZEBRA is back! Chose from 84 FREE Mail to Home coupons worth over $130.
Go Go Go. Please share and comment on our Facebook profile when you have ordered.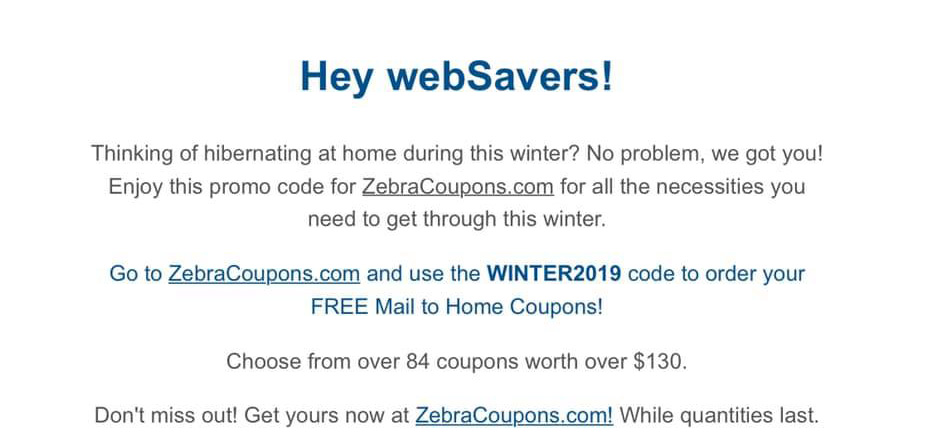 Don't waste your time. Get them while you still can. Over $130.00 in Coupons delivered directly to your home for free.
Thanks web$aver.ca!!!!